Thank you for taking time to join a part of SeaYouTomorrowCamp
This is to inform that the selected candidates lists
Will be announce on 20th March 2020
This will be the first time that urban youths will have to opportunity to exchange knowledge with fellow youths from mountainside
and seaside communities, to learn from national experts in real scenarios, in the classroom of nature,
to develop leadership in preparation to create change necessary to tackle global warming,
and to express ideas with the CEOs of leading national organizations.
The camp curriculum was designed and managed by the Environmental Education Centre (EEC Thailand).
Experiences that participants will gain at the
"United Power Against Global Warming Youth Camp"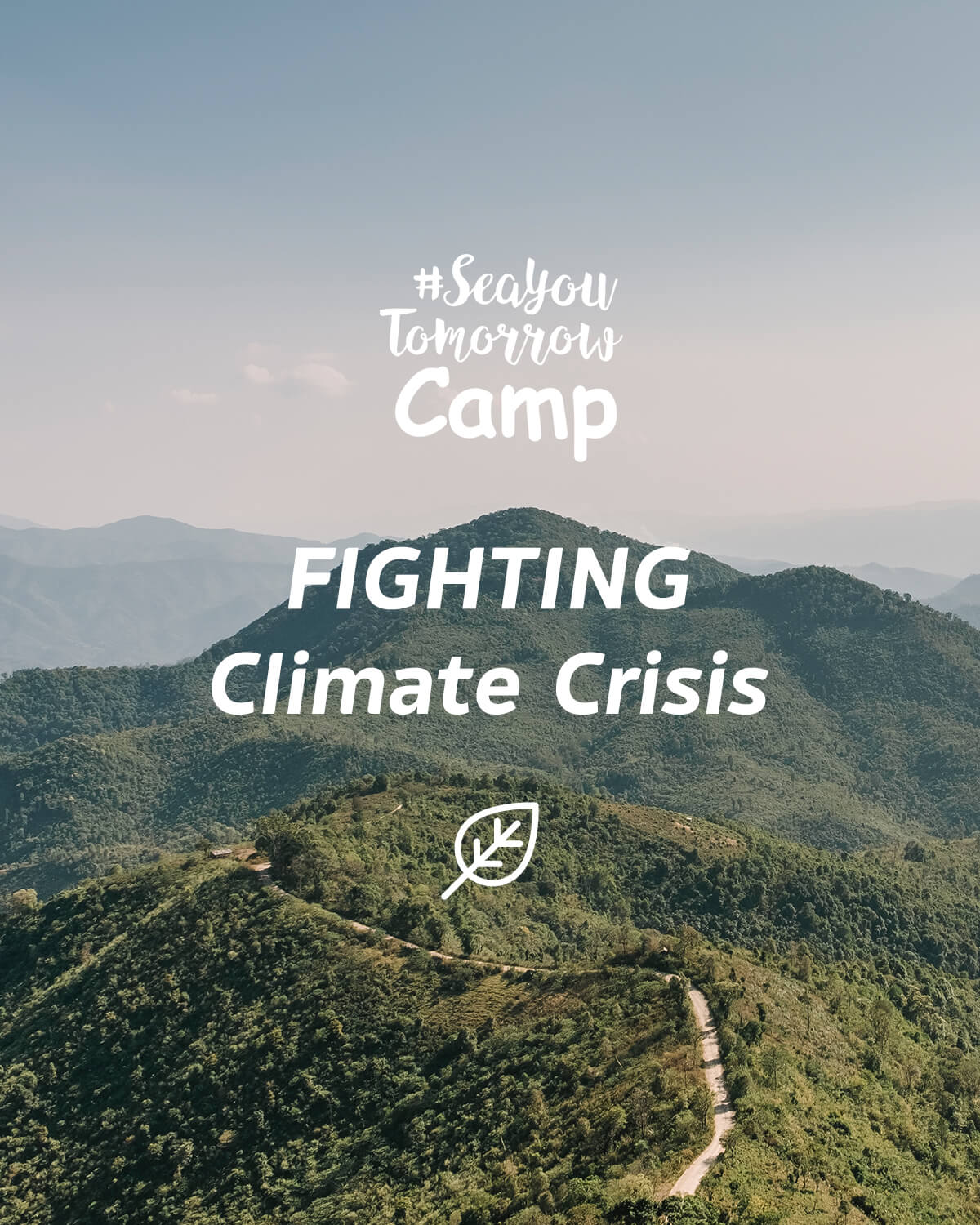 Learn in-depth knowledge about mountains
1. Ecology of watershed and tropical forests
Hiking in the forest
Laboratory experiments on Lichen/Moss/Fern
2. Environmental Biology
Educational activities about Climate and Micro Climate using natural indicators such as Lichen diversity.
3. Forest benefits to the world and benefits of sustainable use for humans
Discuss with locals villagers about analysis of mountain streams
Learn about organisms that only live at the mountain tops to determine the diversity and benefits to organisms such as the Salamander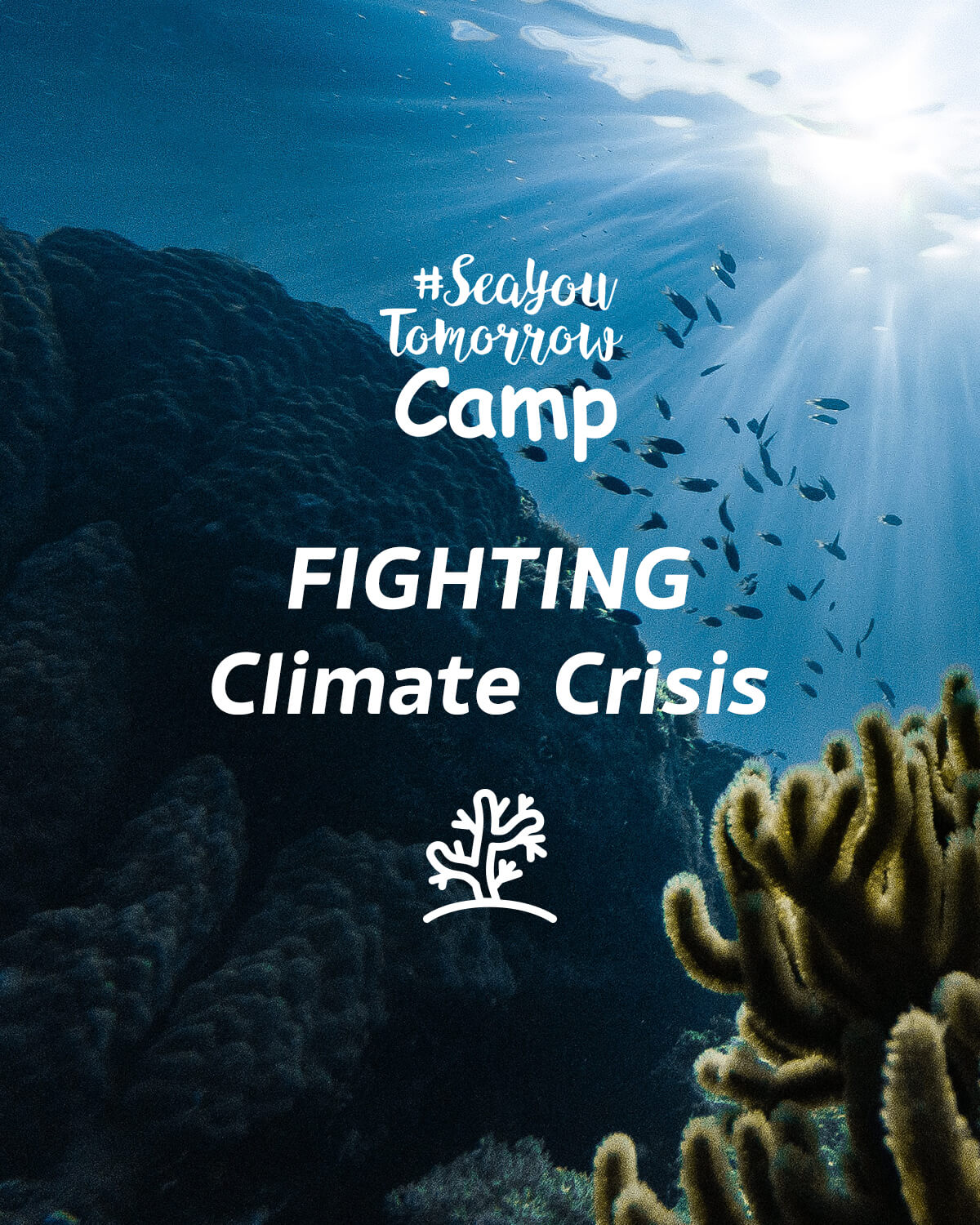 Get to know and love the Sea
1. Relationship between forests and the sea
Learn about natural forests including mangroves, beach forests, and coral reefs through activities to observe nature
2. Marine biodiversity
Participants must learn how to dive and learn about marine life including fish, corals, and classifications, etc.
3. Coral reef ecology
Survey dives and learning about the habitats of various organisms and the relationship between organisms and organisms living in the corals reefs.
4. Conservation and sustainable use
Ethno-Fishery: learn about local seasonal fish and marine movements. A deep-dive into marine life including marine reptiles like Leatherback sea turtles, Ridley's Turtle, Hawksbill Sea Turtles, etc.
Conservation of marine life and social participation
Role of the local people in conservation efforts
Participation
Come be a part of SeaYouTomorrowCamp, a youth "United Power Against Global Warming Youth Camp" by submitting an essay to www.SeaYouTomorrow.ORG online or by uploading the essay.
Qualifications
Age 12-16
Physically strong with no chronic diseases
Parent permission required
Leadership skills, able to tell stories, share knowledge with others
Able to participate in the activity throughout the entire specified period of the camp
Able to participate in all camp activities during the entire period of the camp
Mountain Camp, Chiang Rai Province
Sea Camp, Surat Thani Province
Selection Criteria for 1st Round: Essay Submission
Submit an essay under the topic of "What do you expect adults today to be like?"; Size of no more than 2,500 letters or 1 A4 paper. The essay submission period will close on 20th February 2020.
Selection Criteria for 2nd Video Submission
Tell stories according to the topic received from the panel judges via video clip of no more than 10 minutes.
Panel of Judges
Experts in the field of environment
Prize Announcement
24 February 2020 :
All 12 winners in the 1st round will be contacted and given the 2nd round assignment
29 February 2020 :
Submission period for 2nd round closes at 5:00PM.
20 March 2020 :
Announce winners selected to participate in the "United Power Against Global Warming Youth Camp" via website www.SeaYouTomorrow.ORG. (Decisions made by the panel of judges are final)
Prizes
The final 12 participants will receive flight tickets, accommodation, and meals to attend the
"United Power Against Global Warming Youth Camp" as well as a certificate of participation by EEC Thailand.
Terms & Conditions
For lessons to be taught according to the lesson plan and to maximize effectiveness, EEC Thailand reserves the right
to reject requests to bring another person along to participate in the SeaYouTomorrowCamp's
"United Power Against Global Warming Youth Camp".